Leading people to their best by training Mind, Body and Spirit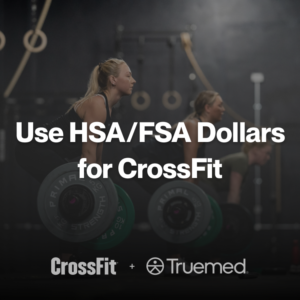 Your CrossFit membership costs could be eligible for HSA/FSA reimbursement. CrossFit is medicine and can often count for tax-free spending – saving an average of 30%!  We are partnered with TrueMed who will handle all the intricacies of using your HSA/FSA funds on your behalf, making the reimbursement process seamless and hassle-free. 
At Power Athletics, home of CrossFit 30004, the premier fitness facility in Alpharetta/Milton, we help our clients get – and stay! – fired up with a time-tested plan for helping them create results that last a lifetime by focusing on the actions that actually WORK – for them, their goals, and their lifestyle!
We've helped over 1500 busy men and women just like you sculpt lean and strong bodies, lose fat, regain their energy! And we'd love to be part of your fitness/wellness team to help YOU reach your goals.
Sign up for your FREE TRIAL today
"CrossFit is great for women because it builds them up instead of tearing them down. In a world where women are inundated with images and messages that they are not good enough, CrossFit says, 'No, you aren't just good enough. You're perfect.'"
"CrossFit is great for a woman's overall health. When I started CrossFit, I had to take medicine for pre-stages of osteoporosis After 2 years of training, I no longer have to take the medication! CrossFit has strengthened my bones!"
"CrossFit helps me at life, every day. I can keep up with my 22-year-old daughter, who's always on the go. It keeps me out of the doctor's office, too, and I can honestly say I feel better when I get my work done in the gym every week."
"

CrossFit is great for women because it builds them up instead of tearing them down. In a world where women are inundated with images and messages that they are not good enough, CrossFit says, 'No, you aren't just good enough. You're perfect.'

"
"

CrossFit is great for a woman's overall health. When I started CrossFit, I had to take medicine for pre-stages of osteoporosis After 2 years of training, I no longer have to take the medication! CrossFit has strengthened my bones!

"
"CrossFit helps me at life, every day. I can keep up with my 22-year-old daughter, who's always on the go. It keeps me out of the doctor's office, too, and I can honestly say I feel better when I get my work done in the gym every week."
Training for the Mind, Body, and Spirit
Try a FREE class at CrossFit 30004 before signing up for a membership