With the holidays just around the corner, we've got a game plan to help you stay on track.
FACT: Chances are the holidays this year are going to look a little different than most other years.  And being prepared for that difference ahead of time can help you (and your loved ones) avoid disappointment and actually enjoy yourself! What it comes down to is being intentional with how you spend your time over the next month and a half.
Food
When it comes to your holiday meal traditions, this might be a good year to switch things up! If you usually cook/bake a lot of holiday meals or treats, this is an opportunity to try new recipes (keep reading for a free book full of recipes!) … and scale the amount back a bit so there are fewer temptations. Focusing on the quality of food vs. quantity can make a major difference.
MOVE!
Keep your energy up and immune system healthy by exercising at least 30 minutes most days of the week. This can be as simple as going for a walk. Not only is this so good for your mental health and mood, research shows that getting in those 30 minutes can cut your chances of getting a cold in HALF!
Prepare
More prepared that usual.  This is for your own peace of mind so you can avoid last-minute stress!  If you're doing your holiday shopping online, do it NOW. As you know, shipping times have been all over the place this year.  If you normally travel but are staying home this year, come up with some activities ahead of time to help you capture the magic of the season.  Here some ideas:  A movie night, a family walk to look at decorations, game night,  or putting together care packages for those less fortunate.
Self-care.
If you do find yourself feeling down about how this year is different, take some time to acknowledge those feelings. And then do something to take control and lift your mood. Get some exercise, send a card in the mail to a friend, take a hot bath, read a book, hop on a video chat with a family member, bake something healthy for a neighbor, etc. You've got plenty of options – the key is just to have a plan, so you don't have to wing it!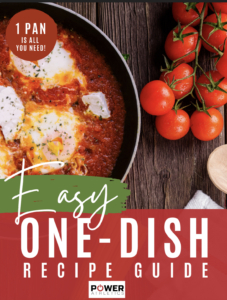 Grab your copy of our our FREE ebook HERE
We hope these suggestions help spark some new ideas for a happy and healthy holiday season!